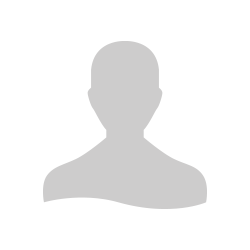 Jane Ridenhour
Administrator
Direct: 9194134375
Jane began working for Raleigh Inspection Service in 2016. She assists with scheduling inspections and preparing invoices. Jane is also employed with Wake County Public Schools where she works in special education.  She enjoys going to the beach during the summer and spending time with her 6 grand children.
Send a Message
Testimonials

Kaitlyn

Jonathan came highly recommended by our realtor and did not disappoint. We are first time home buyers and really appreciated Jonathan's thoroughness and down to earth demeanor. He made us feel at ease with the inspection process. Scheduling and payment was all done online, the company was very responsive, and the report was back to us quickly.

Kaitlyn

Daisy

I called 8 companies to get quotes and availability and after speaking to each one, Johnathan was the guy I chose. He was able to schedule me asap and when I arrived, he was already on sight doing his inspection. He was exactly what I was looking for. He was very honest and thorough and his report was so detailed with pictures that circled exact areas where he saw problems. I also appreciated that he was available to speak with me on the phone a few times about questions I had and if he was not available, I always received a call back. I would highly recommend him!

Daisy

Randy Keel

Jonathan was recommended to me by a trusted friend who said "He's one of the best inspectors out there." I found nothing in my experience with Raleigh Inspection Service to dispute that. Very thorough inspection and followup report.

Randy K.

Bryan Walsh

Excellent service – I scheduled an inspection on short notice and Jonathan was able to make it out promptly. I stayed around for a little while during the inspection and he explained a few things to me and gave me some recommendations which I appreciated.

Great service.. Friendly and prompt.

Bryan W.

Grant Hetherton

Jonathan from Raleigh Inspection Service did a fantastic job for us. Let me follow him around all morning, answered every question, and I had the opportunity to get up close and personal with my new house! His patience and expertise made understanding the process easy, and his advice gave me a great idea of what to do next. As a first-time home buyer, that's invaluable. Not to mention he got me the report as quickly as possible to work within my due diligence period. I'd recommend him to anyone!